Firms working with Carillion have been urged to 'continue as normal' despite a warning that they might struggle to get hold of money owed by the stricken giant.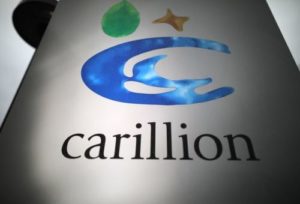 Yesterday (15 January) six experts from accountancy firm PWC were appointed as 'special managers' with court-handed powers to support the liquidator of the £4 billion-turnover contracting, development and support services conglomerate.
PWC, which said it would be writing to Carillion's suppliers shortly, added in a statement: 'Unless advised otherwise, all agents, subcontractors and suppliers should continue to work and provide goods and services as normal, under their existing contracts, terms and conditions.
'You will get paid for goods and services you supply from the date of the official receiver's appointment onwards. Over the coming days we will review supplier contracts and we'll contact you concerning these soon. Goods and services you supply during the liquidation will be paid for.'
But Construction Products Association economics director Noble Francis said there could be a bumpy road ahead for anyone already owed by Wolverhampton-based Carillion.
He said: 'The media will understandably focus on the 20,000 Carillion employees, but an even bigger issue is likely to be the smaller firms in the supply chain, whether they are architects, sub-contractors or suppliers, as they are more reliant on cash flow and won't get bailed out by the government.
'The rest of the supply chain may struggle to get payment from Carillion now, particularly smaller firms. It's difficult to measure the extent of the issue at this stage.'
David Birne, insolvency partner at accountancy firm HW Fisher & Company, said it was 'extremely rare' for a company Carillion's size to opt for a liquidation – where a company's assets are sold and it is then closed down – rather than an administration.
'It suggests there is little, if anything, of value within the company to be saved,' he warned. 'There will undoubtedly be a knock-on effect for companies that supply Carillion that will go all the way down the supply chain to the smallest firms.'
(SOURCE: Architects Journal)