BAL are presenting innovative new tiling technologies including its unique Flexbone uncoupling mats on Stand 618.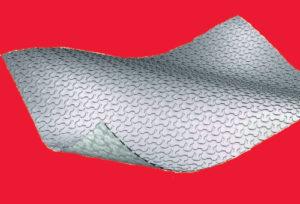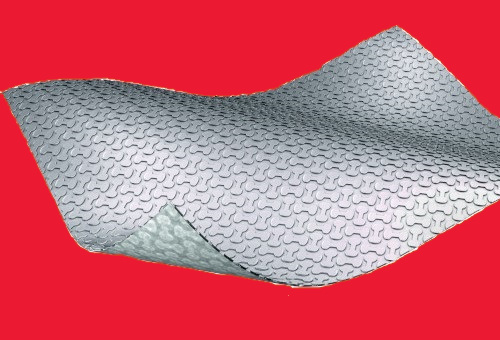 Developed to protect floor tiling from lateral movement which occurs in problem substrates – such as heated floors – BAL Flexbone uncoupling mats provide a buffer layer between tile and substrate.
BAL Flexbone comes in two varieties – Flexbone VAried and Flexbone 2Easy. Unique to the UK, BAL Flexbone 2Easy is a floating mat system – where NO adhesive is needed underneath the mat system i.e. the mat is truly uncoupled.
Because no adhesive is needed under the mat, preparation is reduced to a quick sweep of the floor if the surface is flat, sound and level. No removal or residue, no removal of laitance and no priming of the surface is needed. This means that contaminated and stained floors, wooden floors, bitumen, cracked screeds and mixed substrates can be tiled immediately.
It can also be used direct onto difficult substrates such as bitumen, fresh sand:cement screeds or new anhydrite screeds that are not fully cured (up to 1.5% CM residual moisture).
Time trials indicate the removal of subfloor preparation for installations provides a circa 50% time saving.
BAL Flexbone VAried is a bonded mat system for heavily trafficked areas. Waterproof, it features patented GripLock Technology for superior adhesion and a unique bone structure for faster fixing than traditional cavity mat systems.
Less adhesive is required on the mat surface, and trials indicate adhesive can be spread on the mat surface circa. 30% faster
The bonded mat is perfect for high load-bearing and commercial areas such as shopping malls, airports, car showrooms, office building and hospitals.
As well as innovative products, BAL provides a full support service including free NBS specification writing, CPDs, on-site consultancy and more.