BAL's Product Support Service is up for a top flooring award after being recognised by industry professionals.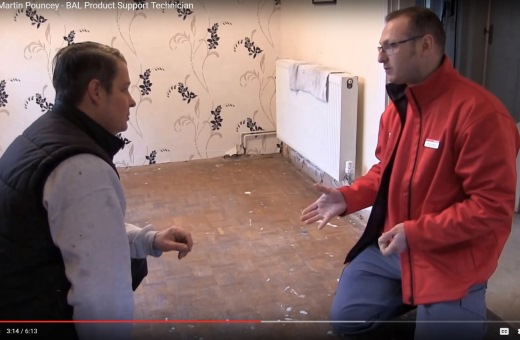 Introduced by BAL to provide further support to the tiling industry the Product Support Technician (PST) concept has been shortlisted for the Tomorrow's Contract Floors Awards 2017.
It is one of 50 products and services that have been nominated by readers or which have featured in the magazine over the last 12 months.
All featured products and services have been put out to a public vote at https://www.surveymonkey.co.uk/r/MG7RWMP with the top three presented with a trophy later in the year.
The BAL PST service is completely free and available across the UK for tiling professionals. It is one of the many support services available to members of BAL's new partnership programme – YOU+BAL.
When fixers or contractors are out on a job, what they want most is the reassurance that the tiling installation won't fail and the results will exceed the client's expectations. To ensure fixers and contractors are supported throughout  any project; domestic or commercial , BAL's PST team provide complete support on the phone, online and on-site at any stage of a project to ensure success.
BAL's team of six Product Support Technicians are available nationwide to fixers and contractors whenever they need them. All experienced tile installers, the PST's can provide real insight for any tiling application.
Regardless of the brand of product being used, tilers or contractors can contact the PSTs for dependable advice for solutions prior to work starting, or if issues have been found on-site.
Gary Knowles, BAL PST Manager, welcomed the shortlisting as proof that the service is valued by professional tile fixers and contractors throughout the country.
He said: "We're delighted that the service has been recognised by readers of the magazine, many of whom rely on expert advice and support for their floor tiling projects.
"All of our PSTs are all experienced tile installers so know the issues that are faced by contractors on site and can offer dependable advice that is trusted throughout the industry.
"A completely free service, it is unrivalled in the industry, and helps provide complete peace of mind to installers on complex installations or specific new technologies on systems.
"It would be great if our loyal customers could vote for us and get us in the top three!"
For more information on BAL's Product Support Service visit https://www.bal-adhesives.com/contractors/support/