BAL – the market leaders in full tiling solutions – have launched a new online forum for tiling professionals.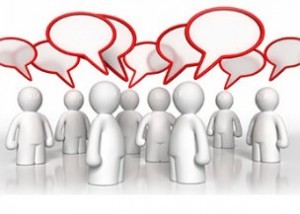 Available to registered YOU+BAL Partners, the forum gives tilers, contractors and specifiers the opportunity to discuss the latest products, fixing techniques and services, as well as getting technical help from BAL staff, share site stories and lots more.
Alex Underwood, Head of Marketing at BAL, said: "The new BAL forum replaces our old Tilerworld forum which was extremely popular with fixers and contractors alike.
"We've relaunched the forum to help fixers and contractors feel closer to BAL. It's a great way of connecting with our customer base and giving them another avenue to speak to us directly, whether it's for product or project advice or simply to share their latest project.
"Our team will be monitoring the website through the day and evening so users can be sure of quick response to any query.
"So get posting and join the conversation today!"
Accessible via BAL's YOU+BAL portal or directly at www.bal-adhesives.com/forum, all BAL Partners and those registered on BAL's website are automatically members, meaning they can simply log-in with their username and password and get posting!
If tilers would like to access the forum, they can sign up to YOU+BAL at www.bal-adhesives.com/y-plus-bal-reg/.
Launched in February, YOU+BAL is BAL's way of welcoming all fixers and contractors to partner with BAL.
Signing up to YOU+BAL gives BAL Partners an even greater opportunity to be at the heartbeat of BAL: to instantly benefit from the full support the company can offer, giving BAL Partners access into BAL to develop the products and time-saving tools to help business development.
As well as access to the Forum, BAL Partner's get access to:
·         BAL's unique development programme to test new technology and services.
·         Free business development tools including web profile, homeowner leads, BAL sales aids, case study development and social media promotion.
·         Free business support tools including free specification tools, sample testing service, Apprentice Finder tool and exclusive Forum access.
·         Training courses, including one free course per partner per year at BAL's Innovation and Technology Centre, local training and free business development workshops.
·         24/7 technical support with industry leading Technical Advisory Service (TAS), and regional on-site Product Support Technicians.
·         Exclusive rewards and discounts at selected trade events, exclusive product promotions, and free merchandise.
Going forward, BAL will offer Partners the chance to have greater access inside BAL, enhanced tools and priority support services by becoming Certified Partners and Advanced Certified Partners. This will include access to exclusive areas on the forum.
Alex added: "There are many points-based reward schemes or prize-orientated campaigns, but YOU+BAL is different from all of these and very different to anything BAL have done before. Whilst there are rewards, offers and exclusive discounts given, this is only one small part of YOU + BAL. It is much bigger than this; it is a true partnership programme, bringing tilers, contractors and other professionals into the inner circle of the market-leaders with access to real business development tools and support as well as the chance to shape the future