BAL have been shortlisted as finalists in five categories for this year's TTA Awards (The Tile Association).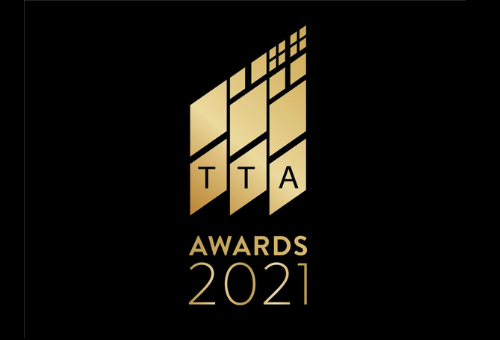 In total, BAL have six submissions within five award categories as finalists – and now they are all open for a public vote to decide the winners!
The TTA Awards are the gold standard in the tiling industry, with the best-of-the-best recognized at a glitzy awards ceremony.
This year the Awards are being held at The Forest of Arden Marriot Hotel in Warwickshire on the 10th September.
BAL have been named as finalists in a number of award categories including:
Best Innovation for BAL All Star – the unique, world-first ready-to-use adhesive for large format porcelain.
Vote – Best Innovation | TTA Awards
Excellence in Marketing for BAL's Stay Positive, Back Stronger fixer engagement campaign during lockdown
Vote – Excellence in Marketing | TTA Awards
Best Heritage Project for Woodside Terrace, the restoration of a Grade 1 Victorian Townhouse in Glasgow by Heritage Tiling using BAL products which uncovered an original Maws of Broseley encaustic and geometric tiled floor from between 1862 and 1883.
Vote – Best Heritage Project | TTA Awards
Best Environmental Initiative for BAL's Eight Pillar Commitment to Sustainability – this includes a number of initiatives including the switch to using PCR (post-consumer resin) recycled plastic bottles and buckets.
Vote – Best Environmental Initiative | TTA Awards
Employee of the Year finalists of both Paul Vickers, Head of Contracts and Procurement and Steve Davies, Head of Training for their tremendous work through the Pandemic, Brexit and other obstacles respectively.
Vote – Employee of the Year | TTA Awards
Peter Bell, Managing Director at BAL said: "To be nominated in five categories at the TTA Awards is a superb recognition of the outstanding work of everyone at BAL throughout the past 18 months.
"Staff in all departments have worked tirelessly through what have been difficult circumstances for everyone, and these award nominations are a testament to that.
"Now we're hoping for the support of our fixers, friends and partners throughout the tiling industry in the voting process, to help our entries win on the night!"